Westgate Labs Wins Industry Marketing Award
In 2018, Westgate Labs partnered with Mosaique to create an innovative website for their equine healthcare business. The relationship has continued over the years, with increasing levels of eCommerce functionality being paired with stylish design and award winning user experience.
The most recent version of website allows users to register for Westgate's subscription healthcare service, which periodically delivers testing kits to horse owners, ensuring that the horse is healthy and well looked after all year round.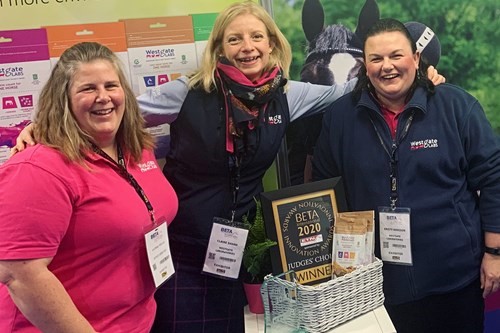 In January 2020, Westgate Labs attended the British Equestrian Trade Association International Trade Fair 2020 - where the new subscription service would receive industry feedback.
Westgate Labs won two awards at the trade fair, the first, a marketing effectiveness award, and second, the coveted Judge's Choice, which is awarded to "products that ticks all the boxes for design, technology, sustainability and visuals – and has a real wow factor and definite kerb appeal in terms of aesthetics and eco-friendly elements."
Claire Shands, Director of Marketing & Communications at Westgat Labs, had the following to say about winning both awards:
"It's wonderful and overwhelming and we couldn't have done it without Mosaique's input – a massive thank you to the whole team who makes the magic happen."
We look forward to seeing what exciting developments are next for Westgate Labs, and will continue to support them in the future.